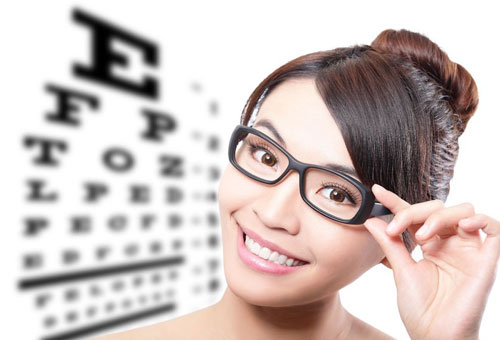 While several local stores sell "reading glasses", there are a few things you should consider before you settle on any glasses.  First, and perhaps most importantly, you should always get an eye exam.  This will confirm the health of your eyes and reveal if you need a prescription grade contact lenses or glasses.  Dr. Alysa Watanabe of Plaza Vision Optometry offers comprehensive eye exams for patients of all ages.
Store Bought Readers vs. Prescribed Readers
After you know the exact degree of degradation of your eyesight, you will know which type of reading glasses are the best solution for you.  If your eye health has deteriorated greatly or unevenly, your best option will be prescription reading glasses.  Sometimes one eye may have stronger or weaker vision than the other.  In such a case, prescription glasses will be designed to have each lens at the exact strength for each eye.  Having glasses that are at the right strength helps to:
Keep each eye as healthy as possible
Eliminate headaches when reading
Prevent one eye from over-compensating
If both eyes are only slightly off, then a cheaper option may be store bought reading glasses.  Some styles of readers have magnifiers at the bottom of the lens that takes some time to get used to.
If You Choose Store Bought Readers
When choosing store glasses, find ones that match your corrective level stated on your eye exam.  After you select your glasses, test them on a magazine, book, or electronic device before you buy them.  Remember to make sure that the fit is comfortable as well.
If You Require Prescribed Readers
When it is determined that prescription glasses are the better option for you eye health, we will help you to find the best glasses for your lifestyle.   Do you need an eye exam to check your vision?
(626) 359-3937
525 S. Myrtle Avenue Suite 107
Monrovia, CA 91016