Is it time for new eyeglasses or contacts?  Looking for a new look, or just new prescription glasses?  Plaza Vision is a full-service optometrist serving Arcadia, California with exceptional products and services.  We offer comprehensive eye exams, eyeglasses (including designer and prescription sunglasses), contact lenses, Lasik consultation, and Lasik post-operative care.  We accept all leading vision insurance plans, including Aetna, Eye Med, Medical Eye Services, One Health, Safeguard, US Health Care, and Vision Service Plan(VSP).
Arcadia- Why Choose Plaza Vision?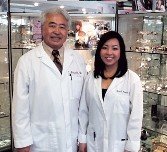 Family owned and operated, we've been taking care of our patients since 1973.  With over four decades of experience, our focus is on quality and convenience in everything we do.  We provide truly attentive and personalized service for every member of your family.  A few miles from Arcadia, Plaza Vision has the latest in eye care and digital technology.  That includes auto-refractors that directly measure your eyes for the perfect prescription.
Comprehensive Eye Exams in Arcadia
Regularly scheduled eye exams are important even if you don't need glasses. Also, If you're happy with your current contact lenses or eyeglasses you should still check for changes. We test your sharpness of vision and perform a thorough evaluation of your eye health, including a retinal exam.  As our patients mature, screening for cataracts, glaucoma and macular degeneration become increasingly important.
You should visit us immediately if you notice any change in your eyesight such as difficulty focusing, difficulty tracking moving objects, double vision, if you experience eye aches, or if you notice halos or dark patches, sensitivity to glare, or worsening night vision.
Designer Eye Glasses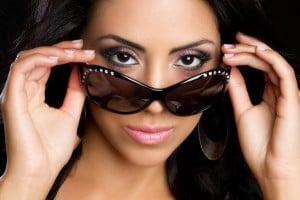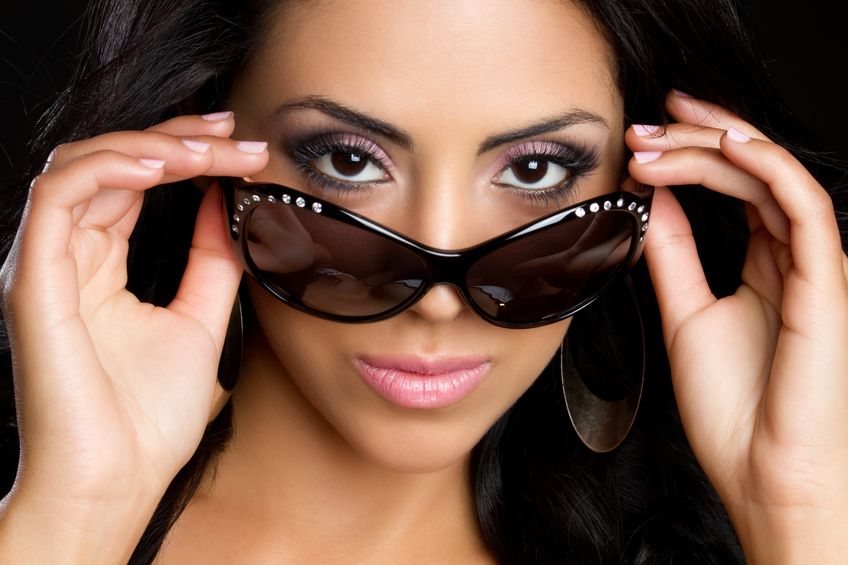 Today, prescription glasses are considered an addition to your style, not a distraction from your looks.  We offer Arcadia residents the best selection in quality designer frames to fit your facial features and fashion sense.  Designer names we carry include Nike, Salvatore Ferragamo, Flexon, Oakley, Prada, Ray-Ban, Burberry, Banana Republic, BOSS, Dior, Dior Homme, Fendi, Fossil, Gucci, JLo by Jennifer Lopez, Jimmy Choo, Juicy Couture, Kate Spade, Liz Claiborne, Marc Jacobs, Marc by Marc Jacobs, Max Mara. Max&Co, Pierre Cardin, Saks Fifth Avenue, Tommy Hilfiger, Tom Ford, Balenciaga, Ermenegildo Zegna, Agnona, Montblanc, Roberto Cavalli, Tod's, Swarovski, DSquared2, Diesel, Cover Girl, Kenneth Cole New York, Kenneth Cole Reaction and Timberland. With our consultation, we can discuss lenses & options such as the benefits of lightweight plastics versus high refractive index glass.  We'll also explain scratch resistant, UV protection, anti-reflection coatings, tints, and polarization for prescription sunglasses.
Contact Lenses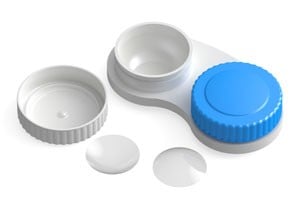 Many of our Arcadia patients are quite surprised to learn of the many different brands and types of contact lenses now available; it's not just a choice of hard versus soft.  Your options include traditional daily wear, extended wear, monthly wear, soft tonic lenses, rigid gas-permeable lenses, and more.  After an eye exam, we'll advise you on your best choices and conduct careful contact lens fitting.
Been told you "weren't a good candidate for contact lenses"? Well, that may very well have changed.  New types of contacts can work like bifocals. Contact lenses can correct more severe astigmatism and improve comfort for patients with chronically dry eyes.
Arcadia Lasik Consultations
Have you been wondering if you're a good candidate for Lasik surgery?  It can make a big difference in your life, completely correcting myopia, presbyopia, and astigmatism.  No more caring for contacts! No more fumbling to find your prescription glasses in the morning & no more fogged lenses in the bathroom or while running.
Working closely with leading ophthalmologists convenient to our Arcadia patients, we conduct comprehensive eye exams for Lasik consultation on the various procedures now available.  Should you choose to proceed we'll provide pre-surgery eye care and postoperative care. In addition, we provide exams so you'll have a single optician continuously monitoring your eye health.